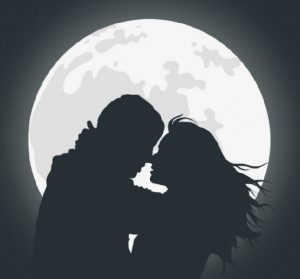 From your date ideas to how you stay in communication, take these tips from experts on how to make a woman love you.
Nothing's worse than getting shoved into the friend zone. To make sure that doesn't happen, we reached out to dating experts to figure out what works (and what doesn't) when it comes to catching her attention.
Here are seven surefire ways to nudge things along to a second date:

1. Compliment her
Though it might seem trite and insincere to dish out compliments left and right, your words can be powerful. While sure, you should take note of her physical appearance since a lot of women put a lot of effort into looking nice for their date. But also, offer flattering remarks as you get to know her – including her brilliance and her humour, her presence and more. When she feels like you're making the effort to get to know her and taking note of her qualities, she'll feel comfortable being herself around you.
2. Tease her
Your first instinct may be to hold back and watch what you say as you get to know her, but that can backfire and make you appear dull. So don't be afraid to disagree with her over who should've won the pageantry or lightheartedly tease her about her taste in music. Back-and-forth banter may actually help you stomp out any first date tension. If she's laughing and having fun in a conversation, she'll feel much more relaxed and will more likely be attracted to you.
3. Surprise her subtly
Everyone appreciates thoughtful actions and it's important to continuously surprise her. Catch her unaware with that fetching coat she has been eyeing, a message on her work voicemail or a note in her bag lunch. This not only keeps her guessing but it will brighten her day and put you to the top of her mind.
4. Don't be too serious
Okay, okay, falling in love is about connecting on deeper levels and having important conversations and shared values. But it's also about having fun when you're together! If you can't put your guard down, make jokes, try goofy activities together and release stress, then she won't feel comfortable around you. After all, there's something empowering about knowing your partner is equally as weird and ridiculous as you are.