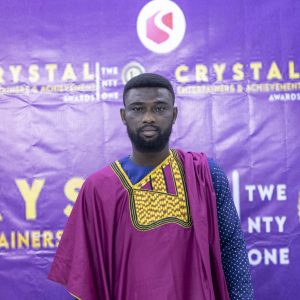 Viewers and listeners of Class Media will be enjoying a new unwavering Morning Show, characterized by non – partizan criticism thanks to the arrival of the "Vibrant Nana Otu Darko".
Information gathered from a trusted source indicates that management of Class Media poched the evolving TV presenter earlier this year.
With almost seven years of working experience at his formal employment, he was made the programs director through his experience in the industry.

Aside hosting the political talk show at light TV, he was the host of Gospel New Star reality show and "W'asheaseɛ ne sɛn", a concept design to get indepth knowledge about some prestigious men in the society.
Nana Otu Darko is a person who has been in the industry for seven years, playing the game with all paparazzi's, asking intelligent questions that exposes the rot in the development of mother Ghana.
I can confidently say that Nana Otu Darko will be on the screen of CTV from 7th of February and it will be bigger and better than before.
Source: Ofosu Desmond Of Hitzmakers.com