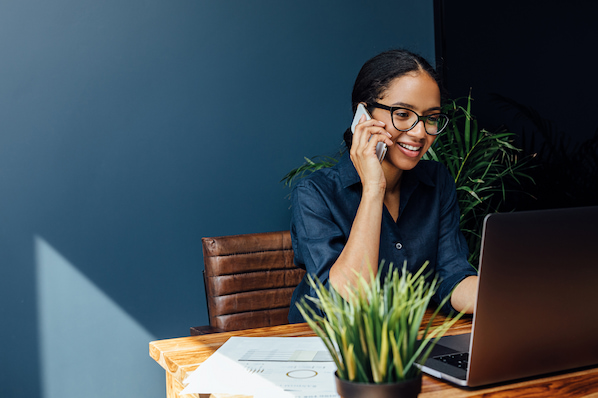 Business ranks among the most common fields of study across the associate, bachelor's, and master's degree levels. A business degree program can be general, providing a cross-functional overview of the way a business runs, or they can focus on one particular area of business, such as finance or marketing. If you want to learn more about business in a formal academic setting, there is likely a degree program that would be appropriate for your current education level.
Types of business degrees
When you hear people talking about a business degree, they're most often referring to a bachelor's degree in business. However, there are also business programs at the associate and master's levels. Let's take a closer look at each one.
Associate degree in business
An associate degree in business is a two-year post-secondary degree program with a focus on areas such as business administration or business management. Similar to a bachelor's degree program, in an associate degree program, you can expect to take some general core courses as well as courses that directly relate to your business major. However, your total course load will be roughly halved.

These programs offer foundational knowledge in business and can prepare you for some entry-level positions. As you think about advancing your career, you may eventually decide to use your associate degree as a building block toward your bachelor's degree.
Average tuition and fees: $3,800 annually at a public in-district institution [1]
Median salary: $938 per week, or about $48,776 annually across all associate degrees [2]
Coursework: Introduction to business, economics, business ethics, international business
Job titles: Executive assistant, project coordinator, store manager, sales coordinator, marketing assistant
Bachelor's degree in business
A bachelor's degree in business is a four- to five-year undergraduate program with a major in any area of business, be that general business or more specialized areas such as accounting, economics, entrepreneurship, or management. As with most bachelor's degree programs, you can expect your coursework to comprise general core requirements—which may or may not relate to your business course of study—in addition to major requirements and electives.
For many in-demand business fields, a bachelor's degree is the typical entry-level education. You can expect to graduate from your program with the knowledge and skills you need to get started in your chosen field.
Average tuition and fees: $10,740 annually at a public in-state university; $38,070 annually at a private non-profit university [1]
Median salary: $65,000 annually [3]
Coursework: Introductory courses in economics, finance, management, operations, marketing, and global business, plus upper-level electives in your chosen area of study
Job titles: Financial manager, accountant, human resources specialist, management analyst, operations research, business analyst, account executive, sales manager
Master's degree in business
Across all master's degree programs, business master's degrees are the most common. There are two different types of business master's degree programs: Master of Business Administration (MBA), designed for people with about five or more years of work experience, and specialized master's degree programs, like Master of Management or Master of Finance, designed for people with less work experience.
Master of Business Administration (MBA)
An MBA program is a graduate-level business degree designed for students who have progressed past entry-level positions and are moving toward leadership, management, or other senior roles. In an MBA program, you can expect to get an in-depth understanding of the many areas of business and how they interact with one another.
Since these programs are geared toward people a bit deeper into their careers, there are a few flexible options to pursue your MBA, including full-time, part-time, accelerated, and executive programs—all of which are designed to accommodate students at varying stages of their career and with varying availability. Across these options, it can take anywhere from about one to five years to complete an MBA program.
Average tuition: $148,978 total at top US programs [4], but ranges greatly across all programs
Median salary: $115,000 annually [3]
Coursework: Foundations of leadership, business strategy, organizational management, corporate finance, business ethics, supply chain management, investments
Job titles: Consultant, financial controller, business operations manager, human resources manager, IT manager, and roles on the Vice President or executive levels
Business master's degrees
Business master's degrees that focus on a specific area of study are usually one-year programs with coursework directly aligned with your field of choice, whether that's finance, marketing, management, or otherwise. These degrees are typically offered as a Master of Science (MS), though some schools offer Master of Arts (MA) degrees in business.
These programs are designed for students with less than two years of relevant work experience. They may have recently earned their bachelor's degree and want to bulk up their knowledge and skills in a particular field, or perhaps they're preparing for a career shift into an area of business.
Average tuition and fees: $62,300 total across all MS degrees [5]
Median salary: $55,000-$75,000, depending on degree focus [3]
Coursework: Specific coursework related to your degree focus
Job titles: Project manager, business analyst, media coordinator, strategy consultant, financial analyst, actuary, accountant, depending on degree focus
Other ways to accelerate your business career
It's not always necessary to major in business in order to secure a job in a business-related field. In fact, if you already have a degree in another subject area, you may already meet the education requirements needed to reach your career goals.
Here are a few additional considerations when assessing the type of business program you may want to pursue.
Transferable skills: Transferable skills are all the skills that you take from one job to another, such as critical thinking, communication, or problem-solving. As you think about the type of education you may need in order to move forward, be sure to also reflect on the transferable aspects of the education and experience you already have.
Certificates: Earn a career-related credential on a shorter timeline with a business certificate program, designed to deliver the information you need to get started in a subject area in a matter of months. Although you may eventually choose to pursue more advanced education, this approach can enable you to secure an entry-level position in your chosen field quicker than an associate or bachelor's degree may allow.
Certifications: Some business fields, like finance and project management, have industry-recognized certification options that demonstrate your expertise without requiring a specific degree. Each certifying body sets their own qualification requirements, including coursework specific to their exam, highest degree obtained, or years of work experience.