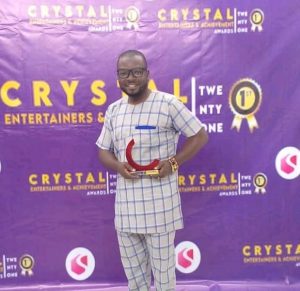 Michael Kwame Effah an award winning Broadcast Journalist popularly known as Oseadieyo Kwame Effah host of the Ekasen show on Light Television has now taken over the airwaves of the Mid morning show dubbed "Oman Yi Daakye" after the Resignation of Nana Otu Darko from Light Television.
Authentic information reaching us indicates that after Nana Otu Darko's Resignation on 1st February 2022,
Management decided that Oseadieyo Kwame Effah who is the right hand man of Nana Otu should take over the airwaves, before Nana Otu's departure he relayed his tremendous blessings upon Oseadieyo, he said and I quote, may the Lord bless you and keep you, may he make his face shine on you and be gracious to you, may
the Lord turn his face toward you and give you peace, I leave you in peace.

It was a moment of tears because Oseadieyo is like a walking stick to Nana Otu Darko.
Oseadieyo also thank his boss, Lecturer and a brother from a different Mother for contributing massively into his life, he said I thank God for bringing you into my life I never regret being with you for all this while, I really appreciate you and cherish every moment we spent together may the good Lord strengthen and keep you under his wings Amen.
Source: Ofosu Desmond Of Hitzmakers.com