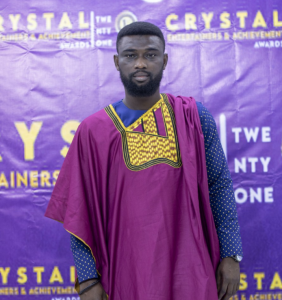 As reported on 22/01/2022 that the morning show host of Light Television Nana Otu Darko has been interdicted from the morning show, I was waiting for my shame this Monday but it wasn't what expected.
As the ethics of journalism suggests a cover up of every story you publicate, I was all eyes on my television waiting to see Nana Otu Darko on Air as a viewer but didn't saw him.
Sources from Light Tv news room indicates that he is too harsh and criticize the ruling Government.

Information I had indicated that a call came from the Jubilee house to the C.E.O of Light Tv regarding the (Edika) segment that talks about the ills of the Country on the mid morning show on Light Television.
I went on to inquire since I didn't see him On-Air but my inquisitiveness was the same as my initial information.
He has been asked to stop the morning show and that's the order from above.
This is becoming a hallmark of this Government that any presenter who criticize the Government will be targeted.
Can this simulation be accepted in this democratic dispensation?
It has happened to other presenters and now Nana Otu Darko, who is up next?, As3m S3b3. Watch out for other development..
Source: Ofosu Desmond Of Hitzmakers.com